Cell phones getting smarter
Mobile phones are the innovative devices which gets released every month, or say every week if we cover world's scenario. Some are so addictive to new shape and size, that it's their ritual to change mobile phones with the every new release they like. May be, this is the reason, phone companies are driving their research team to develop new design and features. Besides, the competition among mobile phone manufacturing companies is another reason for newest release of cell phones. That's why it's said, mobile phones are the only gadget which get obsolete very soon with times. I think who carries a phone older than a year is considered uncool. But, in KTM,Nepal?? (as my previous blog titled "Nepal where technology lands last") , people use even 5 years old set. he he..:) Well.. i'm using 2 years old set and i don't mind being uncool. Anyway, There have few releases recently.

1. Samsung SGH-p310
2. LG VX-8700 clamshell
3. LX-570 CDMA clamshell

1. Samsung SGH-p310 - some of it's features are Great Wide Screen, 2MP Camera with Flash, Dual Battery Concept, Card Size.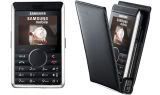 2. LG VX-8700 clamshell - some of it's features are EV-DO connectivity for data,2 megapixel camera,stereo Bluetooth,microSD slot for storing media. The exterior casing is metal and has a brushed aluminum appearance.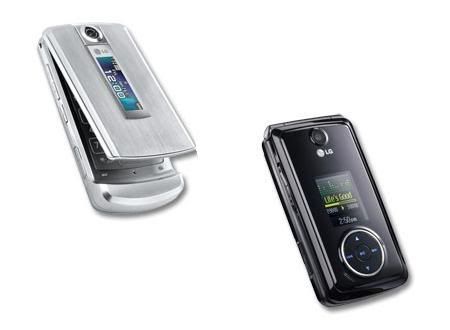 3. LX-570 CDMA clamshell - some of it's features are the music-centric, glossy black exterior, touch-sensitive, tune-controlling D-pad, 1.3-megapixel camera, an FM tuner, EV-DO, stereo Bluetooth and a microSD slot as well.

In addition to these new releases(whose price has not been fixed yet), there are services or technologies specially being developed for mobile devices or phones. In a series of recent news, YouTube will be launching mobile website very soon. YouTube will be then viewable live on mobile devices. This will be a breakthrough step if this becomes success. So,currently it's planned for high-bandwidth region like US. Since, video streaming needs lots of internet bandwidth.

Now, what happens if you drop your phone from high? definitely the internal circuits of phones get damaged and it malfunctions. Imagine, if your phone falls from 100 storey building and still it works as great as before. The scientists have found the culprit is the breakable semi-conductors inside electronic device. Dutch researcher Paulette Prins has found a way to develop break-proof technology in mobile phones. Instead of semi-conductors, she used plastic polymer, not a normal plastic polymer but somewhat scientifically engineered plastic polymer as a circuits. It is known that plastic is 1000 times poorer conductor than a normal semi-conductor but with her discovery, plastic could be as conductible as good semi-conductor. For more info